Panche baja or Naumati Baaja is a set of five traditional Nepali musical instruments that are played during holy ceremonies. One of them being marriage. Though time has passed the tradition of playing panche baja during the celebration is still continued.
To begin with
Every culture has its own way of celebrating celebrations. But the thing they have in common is they have Music or songs. Be it singing together, blasting a speaker to dance in or just music from an instrument. Music has always been connected with celebration. similar to that every culture have its own type of music they listen to and instrument to play.
Instruments used in Panche baja
Instruments used in Panche baja are
Jhyali
Jhyali is one of the traditional instruments of panche baja. It is a type of percussion instrument. Jhyali is consist of pair of round metal plates made up of alloys called panche dhatu which is a combination brass, copper, silver, zinc and gold. They are played using by rubbing or striking by rising their right hand and descending at the same time.
Dholak
Dholak is another one of panche baja. It is a two-headed drum made up by covering two opening sheesham or mango wood hollow barrels with goat or buffalo skin. the surface is laced with cotton rope and a screw-turnbuckle to release tension while playing. Stick or hand can be used to hit goat/buffalo skin to produce sound.
Damaha
Damaha is a one-sided drum made using leather, brass or wood. It is bowl-shaped and covered by animal hide. the hide is kept wet on both sides to maintain the traditional sound. It has a neck strap that is used to hold the damaha while it is being played.
Narshinga
Ransingha is a wind instrument. It is a trumpet-type instrument made up of copper or copper alloys. The instrument is made with one long metal curve making a reversed "C" shape. It is played by blowing is the narrower end of the pipe and making should out of the wider part of the instrument.
Shehnai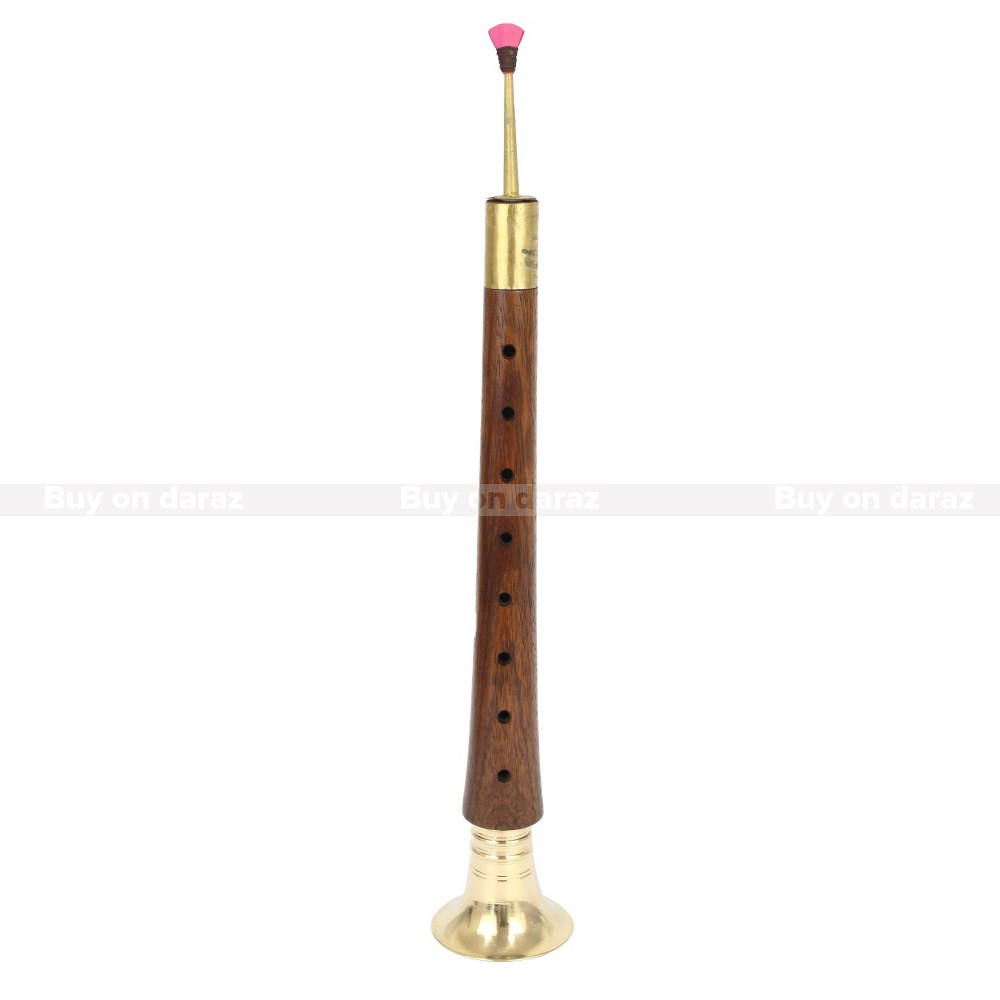 Shehnai is also a wind instrument. it is made up of wood with a double reed at one end and a metal or wooden flared bell at the other end. It is a straight narrow part where the wind is blown to make a sound.
Karnal
Karnal is also a wind instrument. It is a large, straight brass trumpet that is over one meter long.
Conclusion
Similar to a traditional instrument, Nepal has many traditional equipments and transport medium that is even used in some of the rural parts of Nepal.