If you are someone who is looking to buy land or plot as future financial security, then we guess you are on the right track. Land or house, or REAL ESTATE is something that always keeps raising its prices. Also, even if you want to buy a piece of land or plot to build your dream house, this is also a wise decision. Here, in this article, we have prepared a useful guide to help you. From how much does it cost to buy land in Nepal to why the prices of land keep increasing. You will find everything.
In general, the value of land or plot also differs according to the location and condition of the land/plot. Likewise, land of the same size may cost higher if the location is favorable and the condition is better. In short, just understand like this, a plot in city areas costs more than in the suburbs or village area.
Land Structure in Nepal
Out of the total land area, only 43% of the land area is plain and suitable for agricultural activities, industrial growth, and residential purposes. 27% of the total land area is covered with a plateau region that is moderately populated. Likewise, Mountains cover 30% of the land surface and are sparsely populated.
How much does land cost in Nepal?
According to Nepal Land and Housing Association, land/plot prices have risen by 300% since 2003. The cost to buy land in Nepal in major cities like Kathmandu, Pokhara, and Dharan is higher than in rural areas.
In the context of the capital city Kathmandu, Kathmandu Metropolitan City (KMC) has fixed the price of land within the metropolis. The new price of land within the metropolis has been fixed through the Fiscal Year 2077/2078. On the other hand, KMC determines the price of land depending on the location of the land and the width of the road it connects. Within the Kathmandu metropolitan region, the cheapest land costs Rs.4 million per aana (NPR 4 lakh per aana), while the most costly costs Rs 5 million per aana (NPR 50 lakh per aana).
This price rate determines how much property tax is collected by the metropolitan area. It still applies to other major cities including Pokhara, Biratnagar, Butwal, and soon. Price seems to be quite lower in other small cities of Nepal. If you are planning to build a house in Nepal, here is another article that will guide you.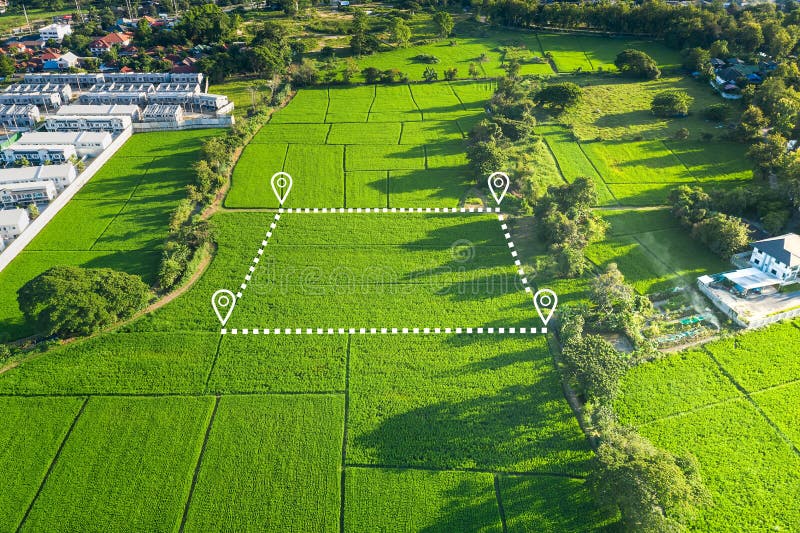 Here are a Couple of Reasons for the High Price of the Land/Plot.
There is high demand for land in major cities, as the population is high. It's the center of trade, politics, opportunity, and commerce. if the demand is high the price will gradually increase.
Nepal has a centralized government. This implies that the central government offices are in Kathmandu. Government Employees need to move to Kathmandu if transferred. If you are transferred to the government, you must live here. As a result, space in the capital city is in high demand, resulting in a price increase.
Similarly, All the popular known Universities, Colleges, and Schools are located in major cities. The high quality of education attracts students from all across the country, resulting in a demand for space in the major cities and thus a hike in price.
Furthermore, Kathmandu is the center of any sector or field you can think of, whether it's entertainment, media, or law. This implies that people will come from all around the country. Price hike due to a lack of space.
Major Cities haven't got much space, the land is limited because buildings are been built in almost all of the land and the demand for space is higher which gives rise to the high price of the land. This is true in fact for all of the world's major cities.
Legal Procedure to Buy a House in Nepal
Why is Land so Expensive in Nepal?
The increase in prices is primarily due to a higher price-per-acre of residential land, as the demand for land to build affordable housing keeps growing. In urban Nepal, land has become a valuable commodity.
Unquestionably, the demand for land in major cities is always high. People also started to focus on rural areas which also increases the demand for land in rural areas too. When the demand rises and the availability is less, many people compete for one piece of land. Clearly, the price will rise quickly and skyrocket. Making the price to buy land in Nepal expensive by the day.
Sky Rocketing Land Price Effect.
The rising cost of land has had a trickle-down effect on people's lives, most egregiously expressed in rampant inflation in consumer goods. Nepal is expected to have the highest inflation rate in South Asia, according to the Asian Development Outlook. Since our inflation rate has been the highest in South Asia in the past few years, our money is fast losing its value. If you ask any Nepali today how much their money is worth, they will give you a frustrating answer. People are hesitant to go to the vegetable market with bills worth less than a thousand rupees.
Is it Good to Invest in Land in Nepal?
The value of real estate will rise as the demand for real estate in Nepal grows rapidly due to the rapid expansion of physical infrastructures, such as roads. Real estate can be a passive source of income and is a long-term investment.
Due to the lower risk involved with owning a property, real estate provides a better return than the stock market; but, in the stock market, there are various factors outside your control that can influence the worth of your shares. For example, a new car decreases in value over a period of time but a real estate property value is always an appreciative value. Accordingly, property is typically considered the best form of collateral for financial services.
Can Foreigners Buy Land in Nepal?
According to Civil Code 2021 BS, property in Nepal cannot be sold or gifted to any foreigner, foreign organization, or foreign country. Selling or gifting property (particularly land) to foreign individuals or organizations is the same as selling or gifting the country to other people. If such a deal is made, the government has the authority to seize the property.
People's mindset is obviously different now. The Nepalese government has begun to recognize the real estate industry's potential. Talks are going at a high political level to start allowing foreigners to own apartments in apartment buildings, but this has not been decided on yet, and it is not sure at all if this change in current laws will be passed by parliament. And very unlikely foreigners will be allowed to own land in Nepal any time in the foreseeable future.
There are ways around this, the most simple of which is for foreigners who own a Nepalese company to have their company purchase and own the property. Another option is to marry, which would permit you to co-own the property with your spouse.
Things to Consider Before Buying Land
If you want to buy a new piece of land, you should be careful about every step you take, especially because there are so many fraud cases going on in the country. Although, for many people purchasing land is the most significant financial investment they will ever make. They should be willing to take it seriously because it is a serious business.
Purchasing land is not like shopping for groceries, and it is a long-term investment. You should think practically and become farsighted and also be familiar with all of the legal requirements for buying land.
Tax on proprietorship
Property Taxes (Payable to the Government of Nepal)
| | |
| --- | --- |
| Property Valuation (Land and Home) | Tax Rate in Nepal |
| Up to NPR 1 million | No tax |
| NPR 1 to 2 million | NPR 300 only |
| NPR 2 to 3 million | 0.05% |
| NPR 3 to 5 million | 0.25% |
| NPR 5 to 10 million | 0.50% |
| More than NPR 10 million | 1.50% |
Image Source: Property Tax of Nepal
Registration fees for the seller
| | |
| --- | --- |
| Property Valuation in NPR | RATE |
| Up to 10,000 | NPR 400 only |
| 10,000 – 25,000 | NPR 1,000 only |
| 25,000 and above | 4.50% |
Image Source: Registration
Conclusion
At last, It always has been like this. We have been seeing a major rise in price since the last decade. In the last three years, the price of land has doubled. Without a doubt, Increasing land/plot prices also affect other aspects like the cost to build a house.
In fact, the housing market can be a great example of 'unstable equilibrium' where the demand keeps rising even though the prices are rising because people think emotionally that if they don't buy it now then they can't buy it in the future. So, this tendency also encourages them to buy land anyhow.